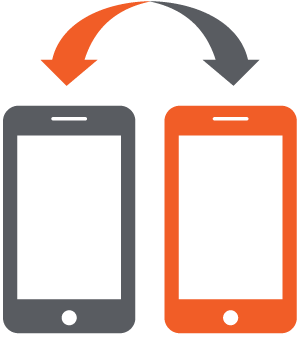 Mobile Number Portability Act of 2019
By: Atty. Arnel D. Mateo and Edielle Anne S. Obnamia, ADM & Partners Data Privacy and Consulting Inc.
Republic Act 11202 or the Mobile Number Portability Act (Act), approved by the Philippine President last February 8, 2019, provides for mobile number portability (MNP) which allows mobile subscribers to retain an existing mobile number despite having moved from one mobile service to another, or to change the type of subscription from postpaid to prepaid or vice versa for free. Thus, if your mobile number is locked in with Globe and you want to switch to Smart, you may do so free of charge upon complying with the requirements.
Even your handset which is locked-in with a network may be unlocked upon request. Aside from that, the law mandates the non-imposition of interconnection fees and charges in domestic calls and SMS.
The Act promotes data portability, which is one of the rights of a data subject under the Data Privacy Act. Said right allows the data subject to manage his personal data in his private devise, and to transfer the same from one personal information controller to another. Further, the information collected from the subscriber is subject to the rights of the data subject to erasure and blocking, to rectify, and to access.
The principles governing this Act are: consumer welfare and encouragement of competition among mobile service providers. Mobile number portability represents an opportunity to rebalance relationship between mobile service providers and consumers in a vibrant economy and have well-served consumer sector.
To achieve this purpose, the law imposes obligations to Public Telecommunication Entities (PTEs). PTEs refer to any authorized public telecommunication entities that offer mobile telecommunication services for a fee. These include PTEs who have their own network infrastructure, i.e. Smart and Globe, including also Virtual Network Operators, who operate under their own brand name, but do not have their own infrastructure and relies on another PTE's infrastructure; much like TM is with Globe. Under this Act, the following are the specific obligations of PTEs:
1. To provide MNP free of charge and set up mechanism for its implementation;
2. To unlock upon demand and still completely free of charge mobile handsets for those compliant with the requirements of MNP;
3. To provide subscribers information on MNP including its features, process and application and the cutover period of the porting process;
4. To maintain confidentiality of information and adhere to the Data Privacy Act of 2012; and
5. To facilitate the porting of the process not only of their network, but also the porting process of the Virtual Network Operators that they are hosting.
In case of violations of the Act, the National Telecommunication Commission (NTC) is authorized to impose fines ranging from P10,000.00 up to P1,000,000.00 and revocation of the PTEs franchise depending on the number of violations committed. NTC can also award the subscriber damages up to P40,000.00.