CONGRATULATIONS ADM & PARTNERS DATA PRIVACY AND CONSULTING INC for achieving eight recognitions (out of 11) during the NADPOP'S 1ST DATOS Privados. Congratulations to all other awardees such as PLDT, Microsoft, Unionbank, Quisumbing Torres, Accenture, etc.



SILVER AWARDS:



1. INSTITUTIONAL: SOLUTIONS PROVIDERS — Data Privacy Solutions Firm: ADM (Sole Awardee)
2. INSTITUTIONAL: SOLUTIONS PROVIDERS — Empowerment & Enablement: ADM (Next to TUV)
3. INDIVIDUAL: EMPOWERMENT & ENABLEMENT — Arnel D. MATEO (Next to Dondi Mapa)



BRONZE AWARDS:



1. INSTITUTIONAL: FIVE PILLARS (Corporate Governance) — ADM and Partners Data Privacy and Consulting Inc. (ADM)
2. INDIVIDUAL: FIVE PILLARS (Corporate Governance) — Arnel D. Mateo
3. INSTITUTIONAL: SOLUTIONS PROVIDERS — Data Privacy Law Firm: ADM (Tied with Quisumbing Torres)
4. CAMPAIGNS & EVENTS — DATA PRIVACY AWARENESS: 7 Privacy Tips for Data Subjects - ADM (Next to Microsoft)
5. TECHNOLOGY SOLUTIONS: DATA PRIVACY MANAGEMENT — Data Privacy PORTAL - ADM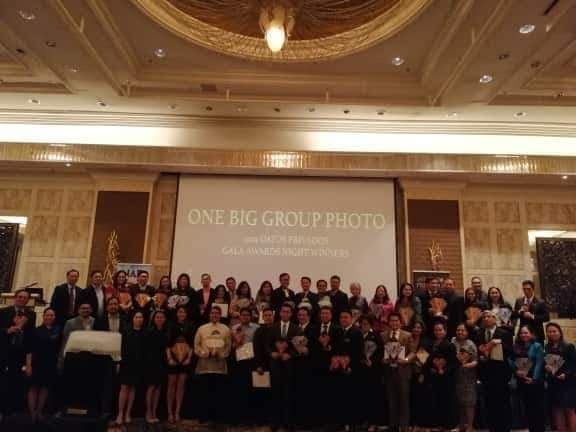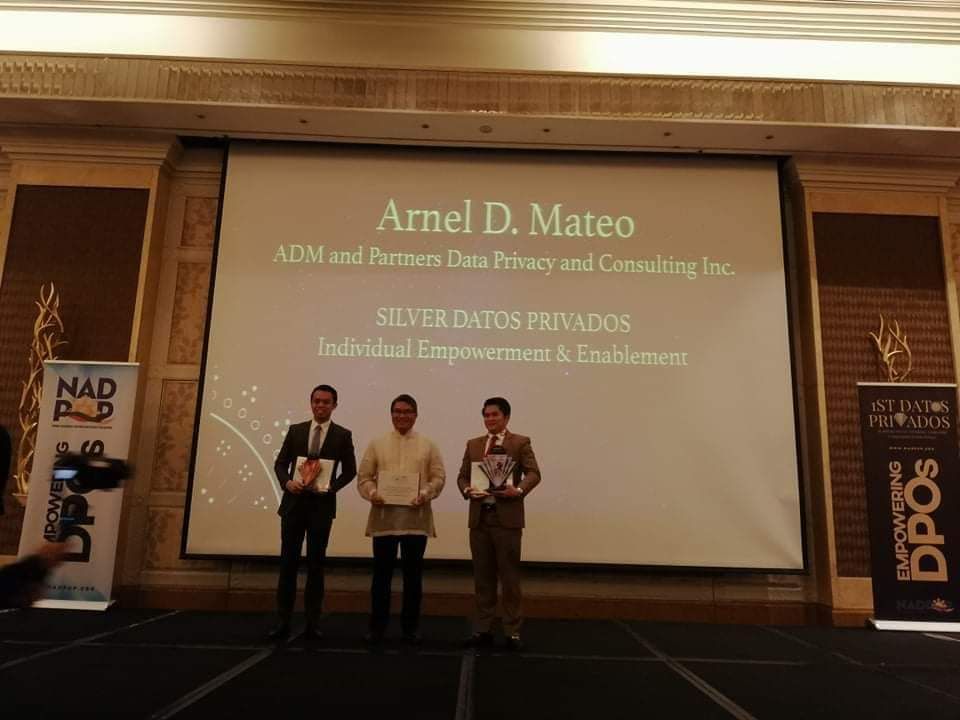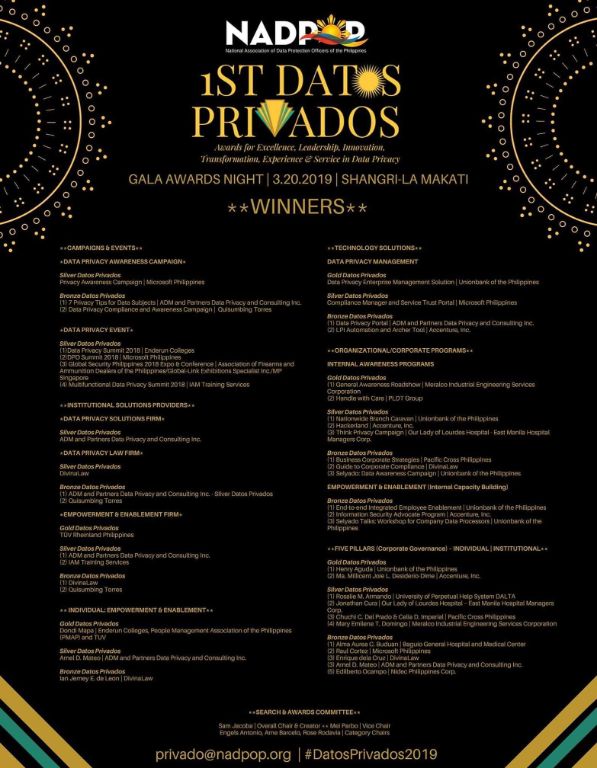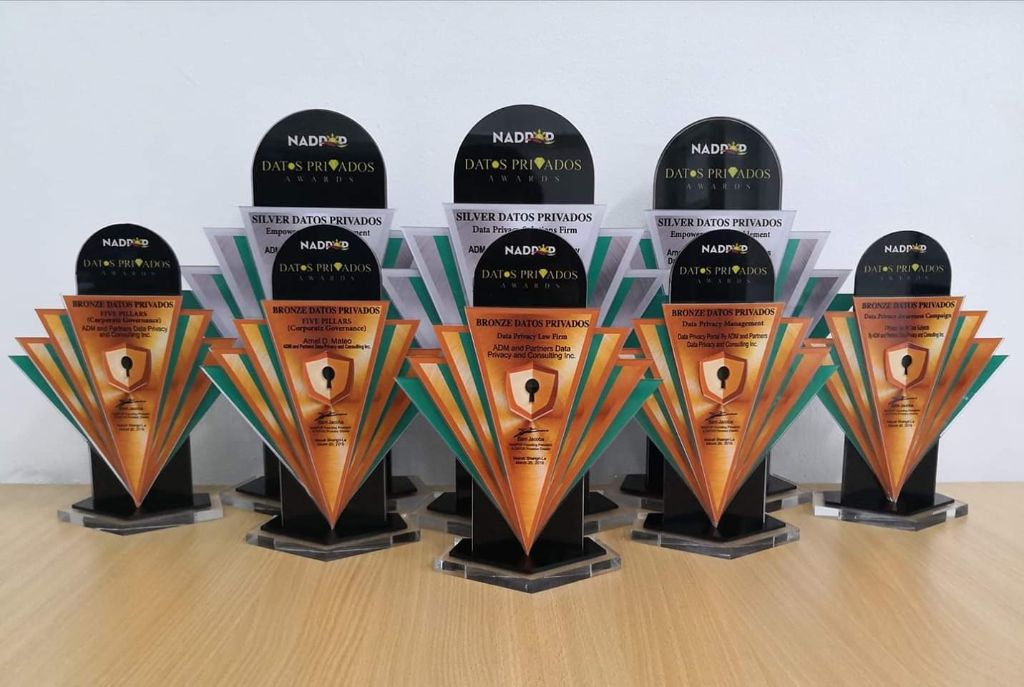 _ _ _
Thank you NADPOP! Having ADM & Partners and Atty. Arnel Mateo as finalists in 8 categories out of 11 is in itself a recognition already. This will keep us going and inspired in continuing our privacy work. Thanks to everyone for your support. Awarding will happen on March 20, 2019 7pm-930pm at Shangrila Makati! Congratulations to all the finalists.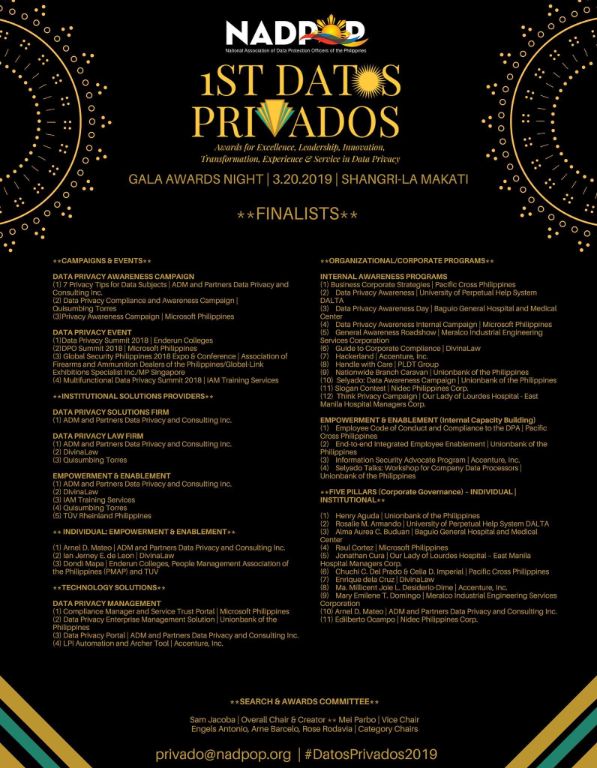 _ _ _
ADM & Partners Data Privacy Consulting Inc, will be having two upcoming seminars for the month of April, see you there! ?????‍??????‍????
April 12, 2019 (SUBIC Bay Peninsular Hotel) - YOUR JOURNEY TO COMPLIANCE
April 25, 2019 (Luxent Hotel, QC) - DATA PRIVACY ASSESSMENT, AUDIT AND COMPLIANCE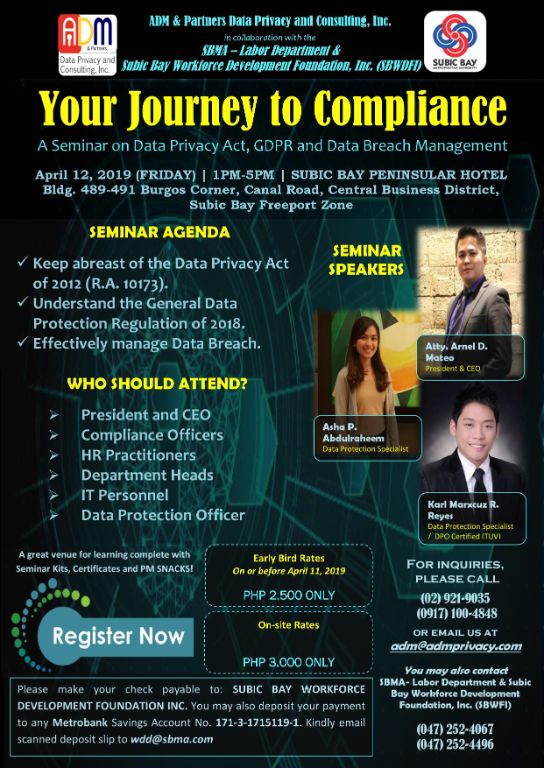 For inquiries, leave us a message.
_ _ _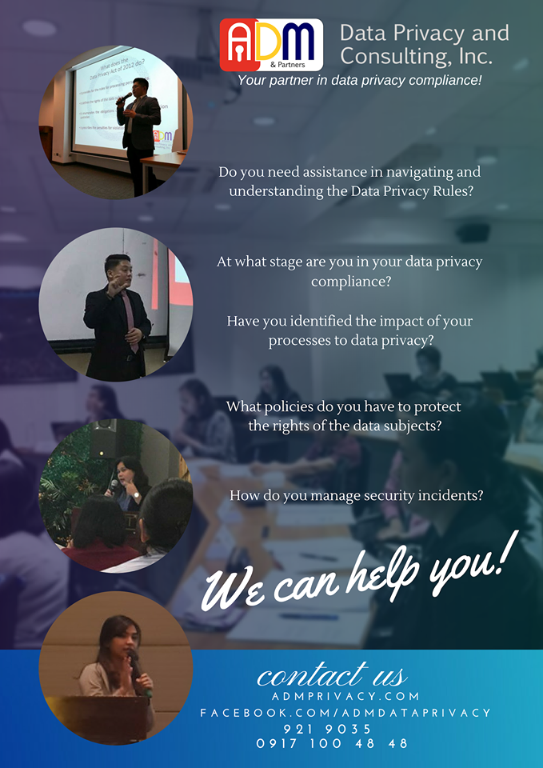 _ _ _
This 2019, phishing attacks remain rampant and expected to be more persistent
.
Be informed with these simple reminders: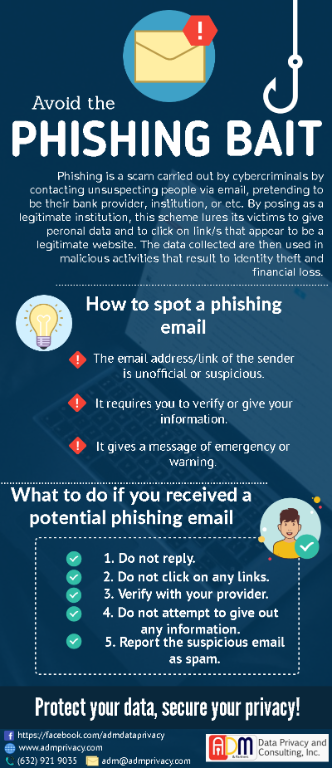 _ _ _
A proud member of the Philippine Chamber of Commerce and Industry - Quezon City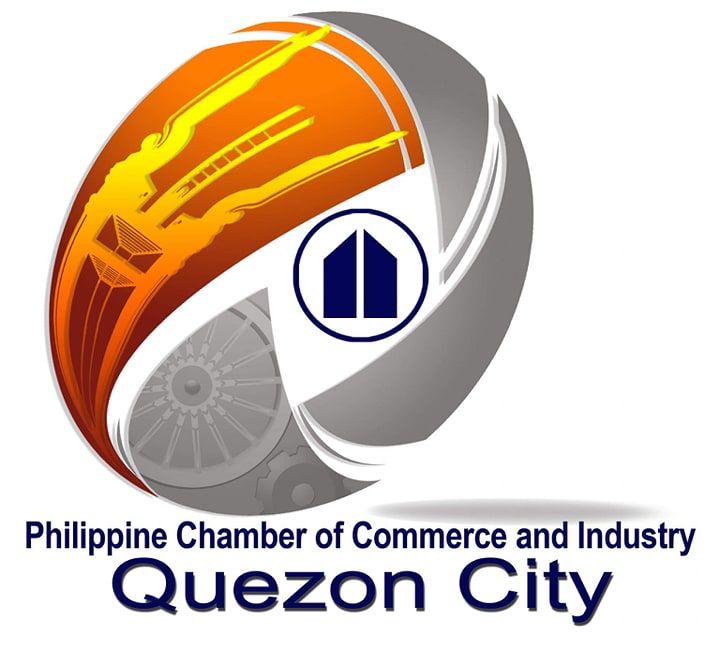 _ _ _

ADM & Partner Data Privacy and Consulting Inc is a STOP. THINK. CONNECT.™ international partner!
STOP. THINK. CONNECT.™ is the global online safety education and awareness campaign to help all digital citizens stay safer and more secure online.
--
© STOP. THINK. CONNECT. Messaging Convention Inc. Used under license. All rights reserved.
2010 STOP. THINK. CONNECT. is a trademark of the Messaging Convention and may only be used in accordance with the license provided at https://stopthinkconnect.org.