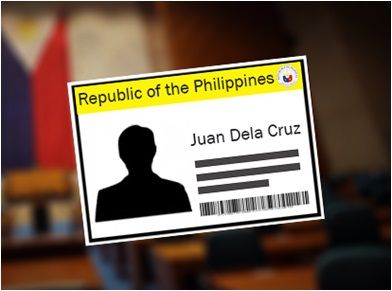 Philippine Identification System Act (Republic Act 11055)
Summary written by Atty. Arnel D. Mateo, President and CEO of ADM and Partners Data Privacy and Consulting Inc.
I. Purposes and Objectives of the law. The purpose of the law is to establish a single national identification system (PhilSys) for all citizens and residents of the Philippines.
It aims to achieve the following:
1. to promote seamless delivery of services,
2. to improve the efficiency, transparency, and targeted delivery of public and social services;
3. to enhance administrative governance;
4. to reduce corruption and curtail bureaucratic red tape;
5. to avert fraudulent transactions and misrepresentations;
6. to strengthen financial inclusion;
7. to promote the ease of doing business.
The objective of the law is to establish a valid proof of identity as a means of simplifying public and private transactions. It seeks to eliminate the need to present other forms of identification when transacting with the government and the private sector. The PhilID shall be honoured and accepted, subject to authentication, in all transactions requiring proof or verification of citizens or residents aliens identity.
II. To whom shall the PhilID be issued. Under the law, a PhilID shall be issued to all citizens or residents aliens registered under the PhilSys.
III. Contents of the PhilID. The PhilID will contain the following:
1. PhilSys Number (PSN)
2. Full name
3. Sex
4. Blood type
5. Marital status (optional)
6. Place of birth
7. Front facing photograph
8. Date of Birth
9. Address
10. QR Code which contains fingerprint information Mobile and email information are optional.
IV. Fees. The issuance and renewal of PhilID for citizens shall be free of charge.
V. Registration is required. Every citizen or resident alien shall register personally with the registration centers enumerated under the law and other government agencies as may be assigned by the Philippine Statistics Authority (PSA).
VI. Unlawful disclosure of information. Disclosure of information of persons registered with the PhilSys is prohibited. It can only be disclosed under the following circumstances:
1. Consent is given by the registered person specific to the purpose prior to processing;
2. Compelling interest of public health or safety so requires upon order of a competent court;
3. When authorized or required by law.
VII. Implementation of Security measures. The PSA shall implement reasonable and appropriate organizational, technical, and physical security measures to ensure that the information gathered for the PhilSys, including information stored in the PhilSys Registry, is protected from unauthorized access, use, disclosure and against accidental or intentional loss, destruction or damage.
VIII. Violations and Penalties:
Violation

Penalty

Refusal to accept, recognize/acknowledge PhilID or PSN

Fine of P500,000.00

Unlawful utilization of PhilID or PSN or use to commit fraudulent act

Imprisonment of 6months to 2years or a fine of P50,000.00 to

P500,000.00

Wilful submission of causing to be submitted a fictitious name or false information in the application, renewal, or

updating in the PhilSys by any person

Imprisonment of 3years to 6years and a fine of P1,000,000.00 to P3,000,000.00

Unauthorized printing, preparation, or issuance of a PhilID

by any person

Wilful falsification, mutilation, alteration or tampering of

the PhilID by any person

Unauthorized possession of a PhilID or possession of a

fake, falsified or altered PhilID

Wilful transfer of the PhilID or the PSN to any other person

Collection or use of personal data in violation of Section 12

(requirements for authentication)

Imprisonment of 6years to 10years imprisonment and a fine of P3,000,000.00 to P5,000,000.00

Use or disclosure of data in violation of Section 17

(unlawful disclosure)

Unauthorized access of PhilSys or unauthorized processing